Perth has lost a valued historian and promoter of the town's historical significance.
Doug McNichol, curator of the Perth Museum, died suddenly Monday night.
Responsible for much of the museum's evolution to its current splendor, Mr. McNichol believed in strong community involvement in the local landmark.
Born in Sudbury, he moved to Ottawa and was employed as a mapping technologist. He then worked as a legal assistant for ten years in a downtown Toronto law firm.
At age 38, his interest in collecting and history led to Algonquin College's three-year museum technology course.
After graduation he worked with Parks Canada and as the director of the Haliburton Highlands Museum.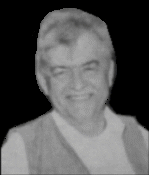 Doug McNichol
He moved to Perth in 1985 to become the curator of the Perth Museum.
Under Mr. McNichols direction, Matheson House became a unique combination of a heritage house museum of 1840, showing the lifestyle of an upper class Perth family, and a showplace of Perth's history from 1816 to the present.
In his first eight years as curator, he raised about $1 million for the museum.
A big promoter of community involvement in the life of the museum, Mr. McNichol was always quick to pay tribute to the efforts and hard work of volunteers.
He worked with staff and volunteers to catalogue, store or display artifacts, treating each with utmost care.
The Perth Museum was more than just a tourist stop, he felt, always promoting it as a museum for the people of Perth first.
John Stewart, museum board chairman, expressed shock at the town's loss.
Describing him as a competent curator, Mr. Stewart said "he lived the museum - gave it his all.
"He was generous with his knowledge... a very good teacher. Doug understood and preached the importance of the museum to the community."
Mr. Stewart credits Mr. McNichol for engineering the completion of the Inderwick Wing at the museum, built in the mid-1980s.
Perth Town Councillor Steve Forster, who sits on the museum board, worked with Mr. McNichol both as a councillor and prior to that when he was editor of The Courier.
"He was a decent man - a man who took his job seriously. He was a dedicated employee and was devoted to the museum and the care of it's artifacts," he said.
"I genuinely liked Doug. It's so unfortunate. In any of my dealings with him he was always so positive."
Gord Cowie, another councillor who was involved with Mr. McNichol through the town's association with Inge-Va, said he had "a keen desire to further an understanding and appreciation of our past.
"His dedication and passion to preserving the artifacts of Perth's history will be greatly missed."
Mr. McNichol loved his work. In a 1993 interview, he described the Perth Museum as "a warm, energetic place. I find it exhilarating... I wouldn't change places with anybody," he said.

See also:
The Perth Courier - April 30, 1997
The Perth Courier - July 16, 1997

[Previous article | Next article]